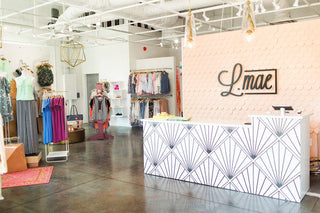 L. Mae + Wild Mabel
Visit our Store Locations in Pawleys Island & Myrtle Beach, SC
Hey there, friend! Are you ready to experience the magic of L. Mae Boutique and Wild Mabel Clothing Co.? Head to either of our store locations in South Carolina, and get ready for the ultimate fashion adventure! We've curated a world of fashion-forward clothing and accessories that will have you smiling, and our team's service will make you feel like you've got your very own personal stylist! No matter your style, from the latest trends to timeless classics, our South Carolina locations have got you covered with a selection of fabulous must-have pieces for every occasion. Trust us, from statement pieces to everyday essentials, you'll find everything you need to be the fashion superstar that you are!
And the best part? Shopping at L. Mae Boutique & Wild Mabel Clothing Co. isn't just about looking great, it's about feeling confident and fabulous too. So, go ahead, find your nearest store location and get ready for a shopping spree that'll leave you feeling amazing. And if you're not near our Pawleys Island or Myrtle Beach stores, no worries, you can always shop online and still experience the fashion fun that we have to offer!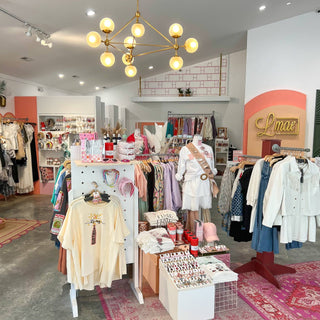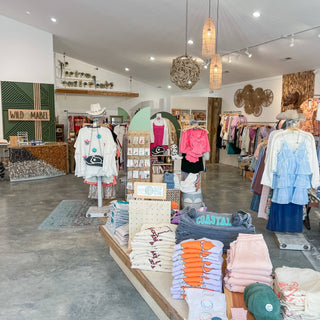 Pawleys Island Location
Shop L. Mae Boutique & Wild Mabel Clothing at Our Pawleys Island Location. Just South of Litchfield By the Sea.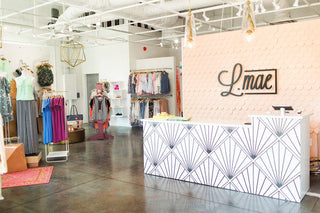 Myrtle Beach Location
Shop L. Mae Boutique & Wild Mabel Clothing at Our Myrtle Beach Location. In the Target Shopping Center next to Kirklands.
"A small business is an amazing way to serve + leave an impact on the world you live in."