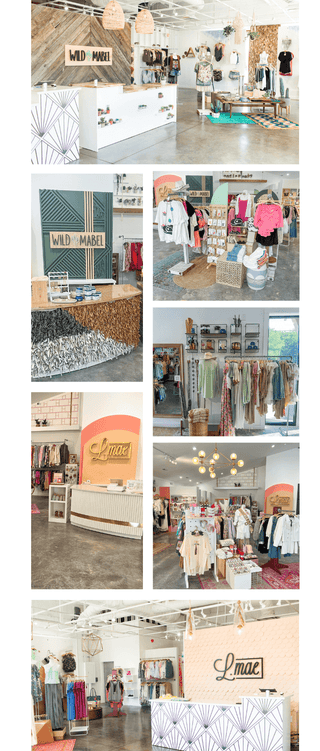 L. Mae Boutique & Wild Mabel Clothing
About us
Welcome to L. Mae Boutique and Wild Mabel Clothing Co., where gumption, style, and Southern charm meet in a whirlwind of fashion-forward fabulousness. In 2012, L. Mae Boutique first started making waves as an exclusively online store. It wasn't long before our unique blend of vibrant fashion caught the attention of trendsetters everywhere, and in 2014, we proudly opened the doors to our flagship store in Pawleys Island, SC. In June of 2016, the bohemian spirit of the family came alive with the birth of our sister brand, Wild Mabel Clothing Co. You'll find our boutiques sprinkled throughout the beautiful South Carolina area, each one offering a curated collection that celebrates individuality and personal style.
"We're a creative, entrepreneurial bunch who think outside of the box & are all about providing unique shopping experiences while inspiring, engaging & connecting with others!"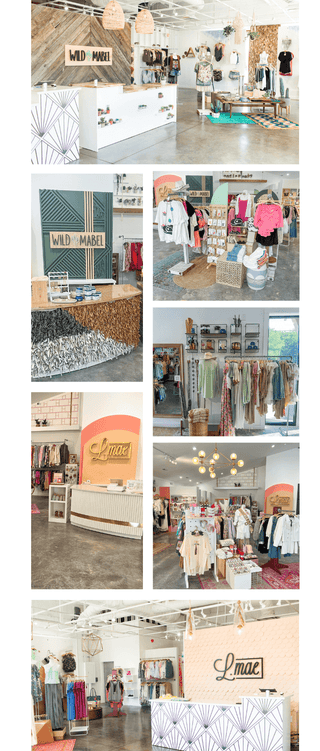 Our Stores
At L. Mae Boutique and Wild Mabel Clothing Co., we're dedicated to delivering an unforgettable shopping experience. We believe that retail isn't just about selling clothes—it's about creating an artistic, engaging environment that reflects our customers' unique style and passions. From our colorful, preppy L. Mae Boutique to Wild Mabel Clothing's relaxed, beachy-boho look, we offer a well-curated mix of clothing, accessories, shoes, and gifts that make our customers look and feel their best.Our team is a creative, entrepreneurial bunch who thinks outside the box. We're passionate about providing a unique shopping experience, and we're all about inspiring adventure, creativity, and open-mindedness. We love what we do, and we're excited to share our passion for fashion with you.
Our Locations
Pawleys Island
74 Litchfield Drive
Pawleys Island, SC 29585
Monday - Friday: 10 - 6
Saturday: 11 - 5
(843) 314-0017
Myrtle Beach
170 Sayebrook Parkway
Myrtle Beach, SC 29588
Monday - Friday: 10 - 6
Saturday: 11 - 5
(843) 293-3515